VR And Fitness – A Logical Connection? Have you seen the release of the latest VR headset? It's probably because there are too many. Virtual Reality (VR) headsets are all over the place these days, thanks to the popularisation of the technology. There's even a cardboard VR created by Google, and though the company no longer sells it, it's still available and open source.
While observing this cardboard option, it's hard to believe that the first VR headset in history was so heavy it had to hang from the ceiling. The technology is now so widespread that it's not an exclusivity for gamers anymore. Come with us and learn how it can help you to stay healthy and fit.
VR, iGaming and Gaming
The iGaming industry (and gamers alike) couldn't be happier about the new trend making affordable what used to be a luxury item. As the number of VR owners increase, so do business opportunities related to them. Now, it's possible to watch movies, check the map, attend virtual meetings, "visit" theme parks, and even play in "virtual" casinos; just take a look at new online slots using this technology and you'll have an idea of its potential.
Nowadays, there's also quite a few options for those who want to exercise, but can't or don't want to go to the gym for it. Check some of those options below.
Holoball
Play racquetball in a room full of colours and neon lights with Holoball. The game simply consists of hitting a neon tennis ball against the wall, using VR controllers. The gameplay is active enough to keep your heart rate at warm up levels. Holoball was made famous when an Ohio-based personal trainer, Tim Donahey, went on a 50-day streak of exercises using this game, while posting everything on Reddit, back in 2016.
Thrill Of The Fight
You can burn as many calories as if you were rowing in real life, play Thrill of the Fight, a boxing game. Matches last about five minutes, during which you'll be throwing punches with both fists, ducking and squatting. The game was part of a research conducted by the VR Health Institute, which concluded that an average player burns up 15.32 calories per minute.
Supernatural
Have a legitimate gym experience with Supernatural. You'll have a virtual instructor guiding you through over 500 workout exercises. The sessions are always "based" on jaw-dropping scenarios around the world. Supernatural was considered the best option for those who want to exercise at home by the VR Health Institute.
Unexpected Allies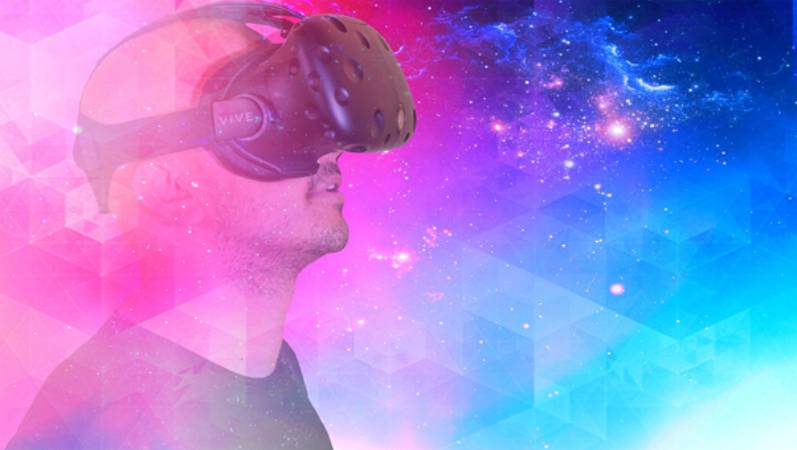 When the first commercial headsets were made available to the public, back in the early 90s, working out probably wasn't the first thing in the developers' minds. Yet, this technology fits like a glove for exercising, with its coordinated body movements and interactive gameplay. There are other benefits, though, apart from not having to leave home.
Motivation
Using VR for working out can be a lot of fun, mixing virtual reality with game-like features, with colourful graphics and surreal scenarios. While virtual reality brings the gym to your living room, it can also provide a completely different experience from what you'd have at your local gym. Although most exercising apps are subscription-based, those subscriptions tend to be much cheaper than going to a land-based gym.
Socialisation
It's possible to workout with your friends, even if you're thousands of miles apart. Also, you can follow each other's progressive on the scoreboard and set out a healthy competition based on your workout routine. So, it's possible not only to exercise from home, but also to choose your companions for a session.
Different Environments
You can have yoga classes next to paradisiac waterfalls, beaches, mountains, and other natural landscapes. Most apps allow you to choose the theme and background for your workout routine. Since VR provides a very immersive experience, your workout sessions can be much more engaging, if you choose your favourite surroundings for it.
New Drills
The popularisation of VR headsets isn't an isolated phenomenon. If in the past, it needed consoles and TVs (or a very strong hook on the ceiling), now you can use it with any smartphone, and not only for games.
More companies began to develop headsets, competing in the market and driving prices down, making this technology more accessible. Consequently, more companies begin to develop new products for VR users, like gym passes and workout games.
The extensive coverage of 4G internet, now available to over 85% of the global population, also paves the way for new gadgets, services, and business models. The so-called "metaverse" is just around the corner. Big techs like Meta are investing heavily in this new market. Mark Zuckerberg's company launched the Horizon Venues in 2021; providing live experience of concerts and sports events, exclusively for Meta's Oculus Quest owners.